Shipping & Tracking FAQ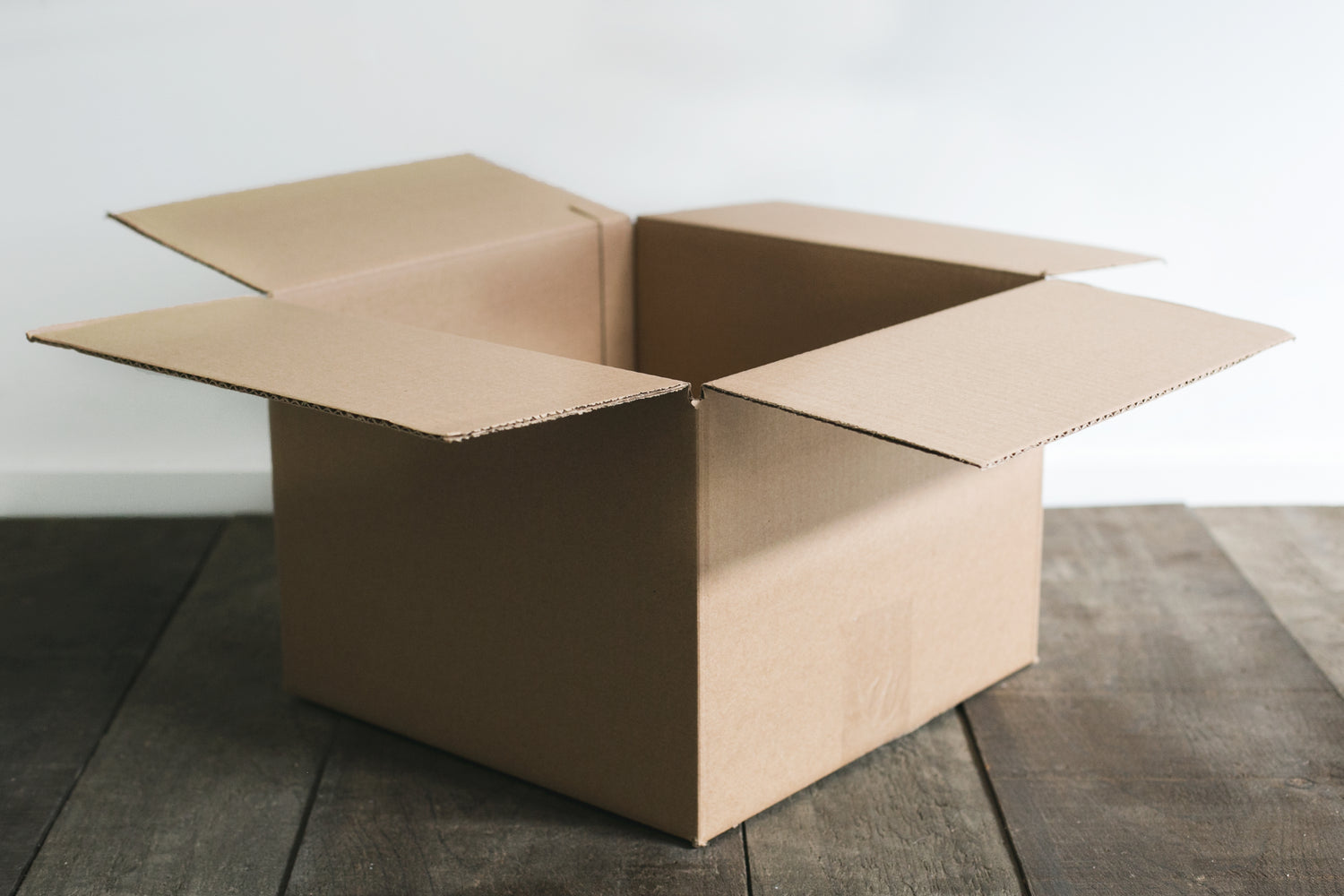 How much is shipping?

We currently offer FREE shipping on all orders over $50! Load up on $50 worth of your favorite pecan candies and baking supplies and we'll ship 'em anywhere in the U.S., free of charge!

Lookin' to just send a samplin'? We offer $10 flat rate shipping on orders under $50.
What shipping service do y'all use?

We ship orders via USPS Priority Mail or UPS Ground.
Will I get a tracking number?

All orders receive a tracking number at no extra charge.
Which products can I have shipped?

All of 'em! Every product available on our website is eligible to order and ship.
What about gifts? Can I have something delivered to a different address?

Yes! You can order and ship our products as a gift to an address that is different from your own. At checkout, select the option for a different billing/shipping address, and we'll send it to your desired destination. Gift boxes are perfect for sending a little sweetness to someone special!

We would love to add a handwritten card to any order, FREE of charge! Simply write your message in the "order note" section at checkout, and we'll include it in the shipment.
I want to ship multiple gifts to multiple addresses...how can I do that?

To ensure accurate shipping and tracking information, please list only one shipping address per order. If you need to have multiple gifts sent to multiple addresses, please create a separate order for each delivery address.
How long will it take to get my order?

Most orders ship from our store within three business days, but we try our best to ship them out sooner! Most orders arrive within 3-5 days after leaving our facility.

Please keep in mind that we are not a corporate warehouse and that items are typically made fresh to order.

Items on backorder ship as soon as we've restocked them.

In order to maintain freshness, we typically refrain from shipping orders at the end of the week (Thursday/Friday) during warm weather. 

Keep in mind that holidays and peak times will affect processing and shipping times. We cannot guarantee specific shipping dates during holidays.
Where's my tracking number?

When we print your shipping label, our system automatically generates a tracking number and sends it to you via the email you provided at checkout.

Please keep an eye on your junk folder in case it scoops up your tracking email!

If you have trouble finding your tracking email, just reach out to us at orders@hootnanniepecancompany.com and we'll be glad to help you out!
My tracking number link says, "Label created, not yet in system"...what does that mean?

This message means that the carrier's system has not updated your tracking information. It can sometimes take a day or two before the tracking info becomes available in their system, or your parcel is awaiting pickup from our facility.
How do y'all pack orders?

We do our best to make sure your order arrives just as purdy as the day we boxed it up! All orders are securely packed by hand in recyclable corrugated boxes and cushioned with 100% recycled kraft paper.
Can I order something in the physical store and have it shipped somewhere else?

Although we encourage customers to use our convenient online ordering system to ensure accurate tracking and order history, local customers can come by and complete an in-store order to be shipped. Standard shipping charges will apply.
Do y'all ship to Alaska or Hawaii?

Yes, we do! We will happily send a little piece of Texas to Alaska and Hawaii at no additional charge! Send a satchel of candy, a bag of brittle, or spring for a gift box to send love to our neighbors outside of the lower 48!
Do y'all ship overseas?

Although we don't currently ship internationally, we are working on a list of countries to bring Hoot-n-Annie products to as soon as possible! If you have a specific country you'd like us to consider, please let us know via our contact form.
Hoot-n-Annie Brand Product FAQ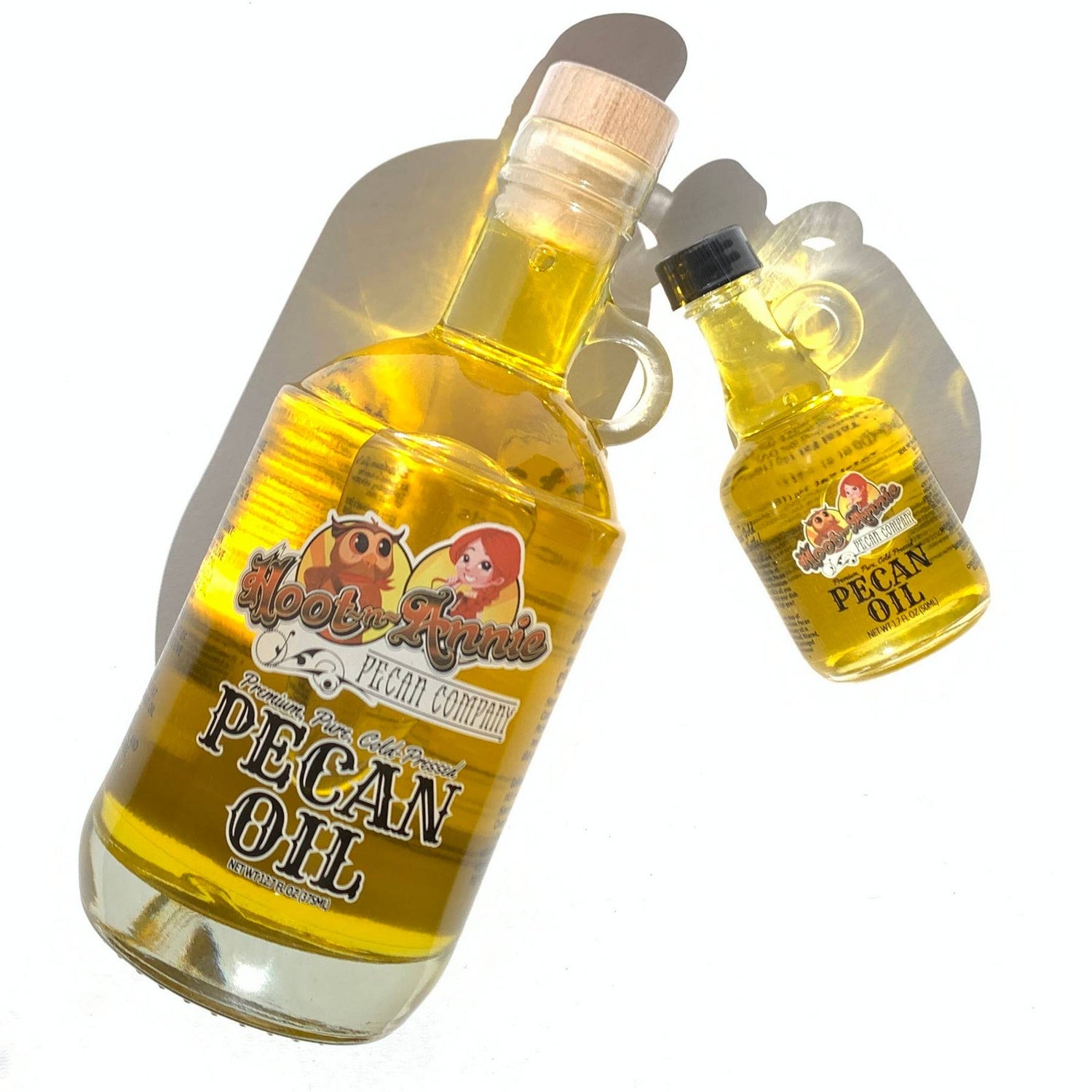 Where do y'all source your pecans?

We work hard to ensure all pecans used in our products are grown local to our facility in West Texas. We only use USA-grown nuts and will never import pecans for our products.
Where are your flavored pecans and pecan brittle made?

All products bearing the "Manufactured by Hoot-n-Annie Pecan Company®" stamp are made and packaged right here at our facility outside of Lubbock, Texas!
What's the difference between pecan halves and pieces?

Inside of a developed pecan are two hemispheres of nut meat. Each hemisphere is referred to as a "half" whereas "pieces" are broken up bits of pecan halves.

Even though they are both equally delicious and nutritious, people use pecan halves and pieces for various reasons. Some applications include:

PECAN HALVES: Great for snacking, salads, trail mixes, and decorative tops of pastries and pies.
PECAN PIECES: Skip the chopping and use in desserts, on pancakes, as savory crusts, mixed into muffins, and packed into pies.
Your candied pecans are on the softer side...why aren't they crunchy like the ones at the grocery store?

A fresh pecan is typically not crunchy or crispy, whereas an old or inferior nut is usually crunchy; at Hoot-n-Annie, we use high-quality and fresh pecans for all of our products, so our candied nuts are a bit softer due to the freshness of the pecans used. Furthermore, we intentionally reduce the thickness of the layer of sugar and flavorings on our candied pecans to allow the taste and softer texture of the fresh pecan to shine through.
Are your pecans peanut free?

We take allergens seriously, so much so that peanut products of any kind are not allowed in our facility (even in our retail store!) to prevent any possibility of cross-contamination with peanuts. Hoot-n-Annie pecans are absolutely peanut-free!
What is pecan oil?

Pecan oil is a gourmet culinary oil with a buttery flavor and wide range of use! Pecans naturally contain a high amount of oil which we carefully cold-press and filter at our own facility using high-quality pecans.

Pecan oil is packed with beneficial nutrients and, with its high smoke point of 470ºF, is suitable for frying, grilling, and more! Check out our Premium Pecan Oil page for details on its benefits and uses, and take a gander at our recipes for more inspiration on how to add pecan oil to your gourmet pantry!
What is pecan flour?

Pecan flour is a gluten-free flour alternative that contains no wheat, only pecans!

During the oil pressing process, pecans that have had their oil removed are expelled as "press meal", or pecan flour.

Great for baking and savory dishes, pecan flour has a wide range of use! Check out our recipe page for more inspiration!
Do y'all carry seasonal flavors?

We love rollin' out seasonal favorites every year! People mark their calendars for Pumpkin Spice Candied Pecans and Peppermint Brittle whenever the weather starts to turn!

Be sure to sign up for our promo emails and give us a follow on your favorite platform to hear about upcoming flavors as they're announced!
When do y'all come out with new flavors?

At Hoot-n-Annie Pecan Company, we're always cookin' up something new! Ideas for flavors can strike at any time, and we are constantly conducting testing on new ways to candy our nuts! Be sure to sign up for our promo emails and give us a follow to find out about our fantastic new flavors as they're announced!
Do y'all do anything besides pecans?

Just because "pecans" is in our company name, doesn't mean that's all we do! We are "jack of all trades" types who are constantly experimenting with new products. We recently unveiled our new line of oil dipping spices, available here!
I love your shirts, but I'm looking for apparel that's not pecan-related. Maybe even Texas-themed?

If you're searchin' for merch that's a little less nut-centric and a lot more Lone Star, mosey on over to our sister site, Incredibly Texan.
Wholesale FAQ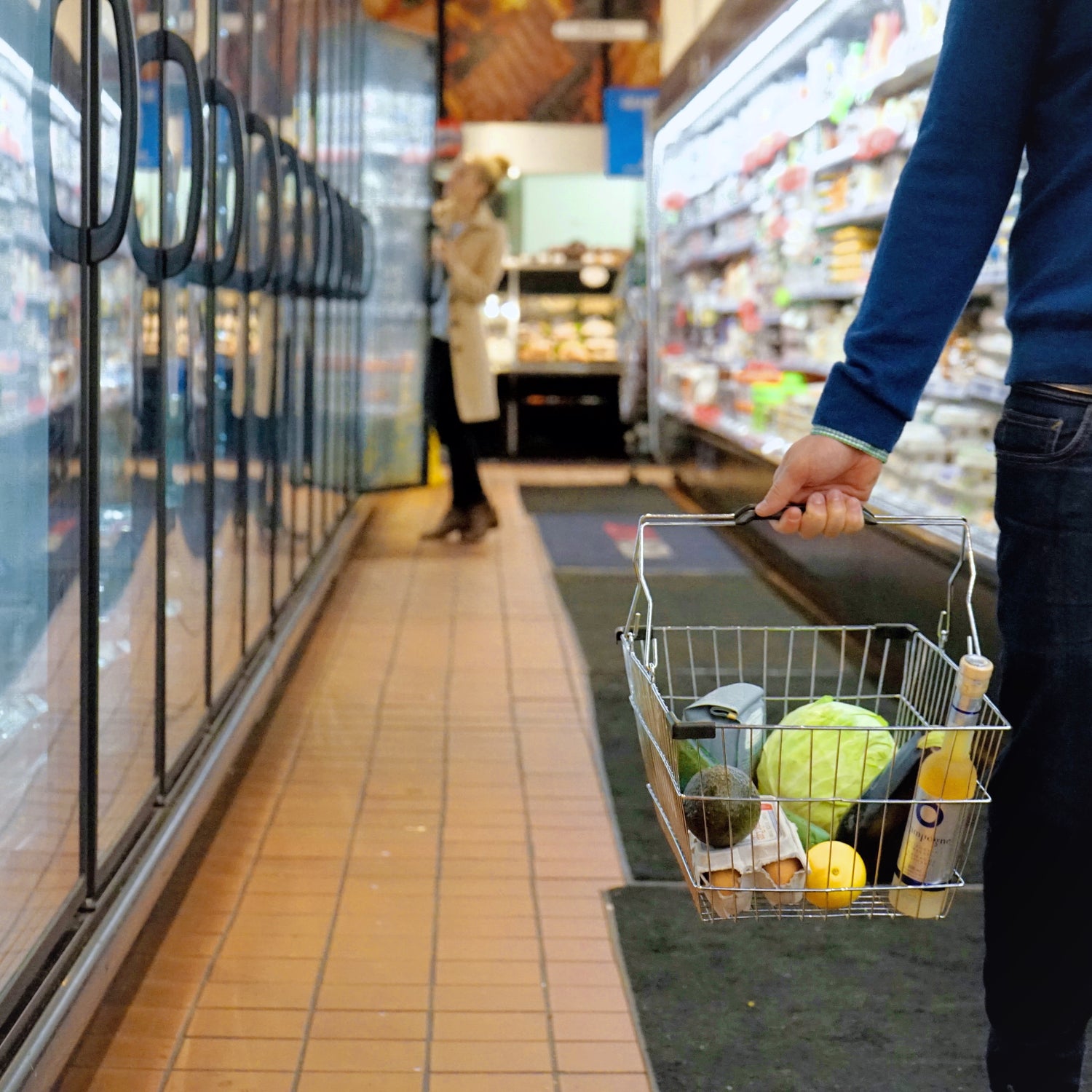 Do you offer wholesale accounts?

Yes, we do! We would love to work with you to stock your shelves with our small-batch candy, award winnin' culinary oils, locally-sourced nuts, and beyond. Give us a shout via our contact form to inquire about current wholesale opportunities with competitive pricing.
Do Hoot-n-Annie products have bar codes?

Most of the Hoot-n-Annie branded products available on our website carry UPC barcodes registered with the GS1 organization.

As of Spring 2023, the following products do not carry an active UPC:

Pecan Oil - Sample Size (50mL)
Fix-n-Dip Spice Blends
Oil Spouts
Apparel (both Hoot-n-Annie and Incredibly Texan)

If you are a retailer and are interested in carrying the products listed above, please reach out to us via our contact form to request more info regarding UPC registration for these items.
Can I get a discount if I buy in bulk?

Currently, we only offer discounted wholesale pricing to businesses with a valid resale certificate.
Do you do private labeling, bottling, or oil pressing?

At this time, our items are specifically manufactured by and packaged as Hoot-n-Annie products.
What about raw or candied pecans in bulk?

We do offer bulk boxes of pecans depending on type:

RAW PECANS: We often distribute various grades of pecan halves and/or pieces in bulk to bakeries and restaurants. Get in touch with us via our contact form if you're interested in purchasing raw nuts in bulk for your business. Additional bulk shipping charges will apply.
CANDIED/FLAVORED PECANS: Although we may offer larger sizes of our candied & flavored pecan satchels in the future, we do not bulk roast and/or candy pecans at this time.
I have a retail shop...can I purchase your products on Faire?

We are happy to announce that we have finally partnered with Faire to make our wholesale partnering process as smooth as possible! CLICK HERE to visit our Faire shop!
Pecan FAQ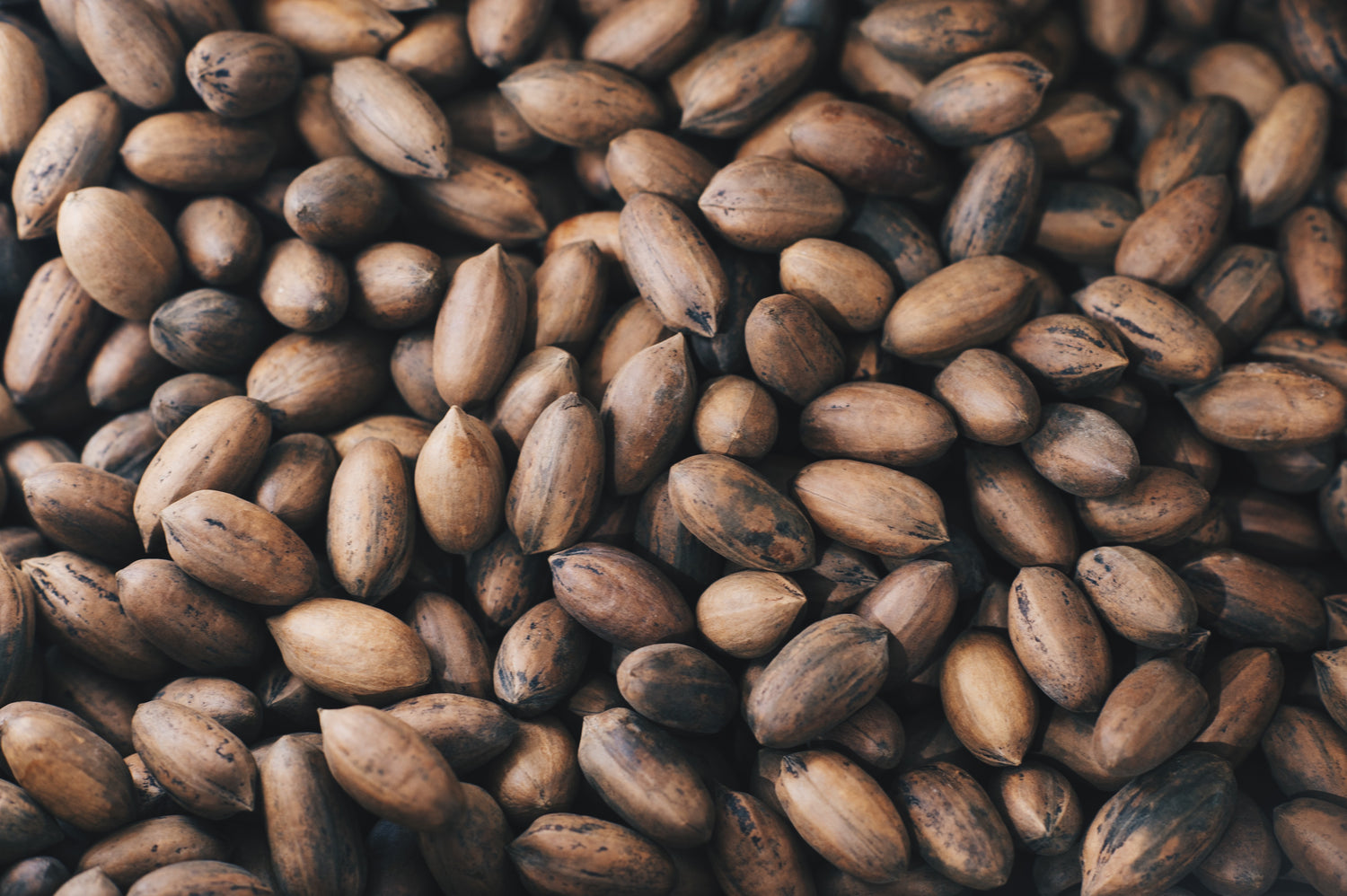 What is a pecan?

From the state tree of Texas to a plant-based powerhouse, the humble pecan is so much more than a nut!

Pecans are naturally-occurring products of the pecan tree, which is native to the southern United States. There are many varieties of the pecan ranging from small natives to large, improved cultivars. Each variety boasts its own characteristics from color, shape, size, shell hardness, and flavor. Pecans must be separated from their shells before eating (yes, I have to say this!)

Fresh pecans have a buttery flavor and soft texture that makes them perfect for both sweet and savory finishes. Pecans are traditionally consumed by Americans in the form of pecan pie during the autumn and winter holidays; however pecans are a fantastic food any time of year!
Are pecans healthy? What are the benefits of pecans?

Candy aside, pecan nuts themselves are packed with beneficial nutrients including selenium and zinc! Take a gander at our blog to learn more about what makes pecans the perfect addition to your heart-healthy diet!
When are pecans "in season"?

In our region of Texas, pecans typically "come into season" in the late fall or early winter.

When we are involved in harvesting, we typically wait until the first hard freeze has occurred at the end of the year to begin shaking trees and collecting nuts for processing.

When stored properly, pecans will remain as fresh as the day they are harvested, all throughout the year!
Are pecans "non-GMO"?

All pecans grown in the United States are inherently non-GMO! You can learn more about US pecans here.
How should I store my pecans?

When stored properly, raw pecans can remain fresh for years with no loss of quality! We recommend refrigerating your raw pecans or, if not consuming right away, keep your pecans in the freezer for use up to three years afterwards.

When stored improperly, raw pecans can go bad in a hurry! Due to their high oil content, pecans can and will go rancid when exposed to heat. Pecans that have gone rancid are typically dark red or deep mahogany in color, and crunchy or dry in texture.

Candied and roasted pecans don't have to be refrigerated or frozen, but we do recommend storing them in a cool, dry place.
How can I judge the quality of a fresh pecan? What do I look for?

When evaluating pecans, look for color, fullness, and texture. A good, raw pecan will be plump, light golden brown, and slightly bendy.

A rancid, old, or low-quality nut will be wafer-thin, dark red or deep mahogany in color, and dry and crunchy in texture.
I have a pecan tree in my yard...how do I take care of it?

When we get this question from home growers, we recommend prioritizing zinc and water.

Mature pecan trees require massive amounts of water to produce—upwards of 200 gallons per day in some instances! Zinc is also an incredibly important nutrient for pecans, and zinc deficiency can lead to inferior quality or pauses in nut production.
My pecan tree makes nuts one year but not the next...is there something wrong with it?

No, this cycle is perfectly natural! Pecans are considered "alternate bearing", meaning they will put so much energy into making a crop one year, that they have little energy reserves left to make nuts the next year. Assuming your trees are getting adequate water and nutrients, cyclical nut production is normal and expected.
Ok, ok...is it "pee-can" or is it "puh-kahn"?

Ah yes, a debate as old as pie! Although there are many ways to say the name of this nut, pecans remain delicious any time of year and in any region of the world.

(If you're truly curious, read my evidence-based take on pecan pronunciation here!)